Robert M Kohler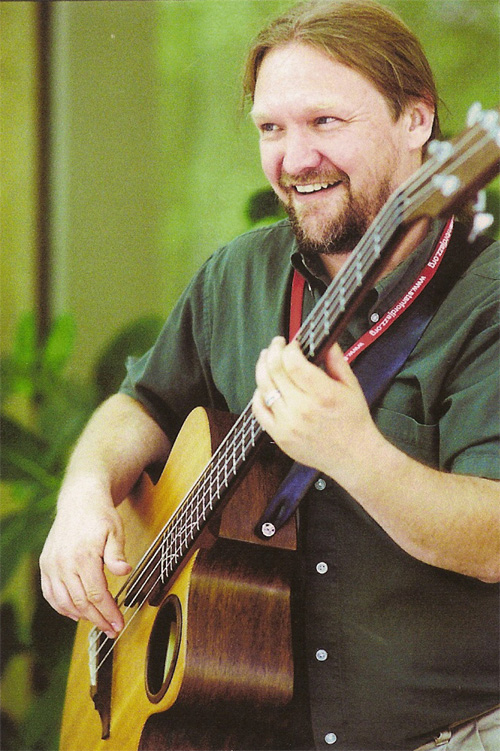 Harmony and Bells - The Kohler Green Project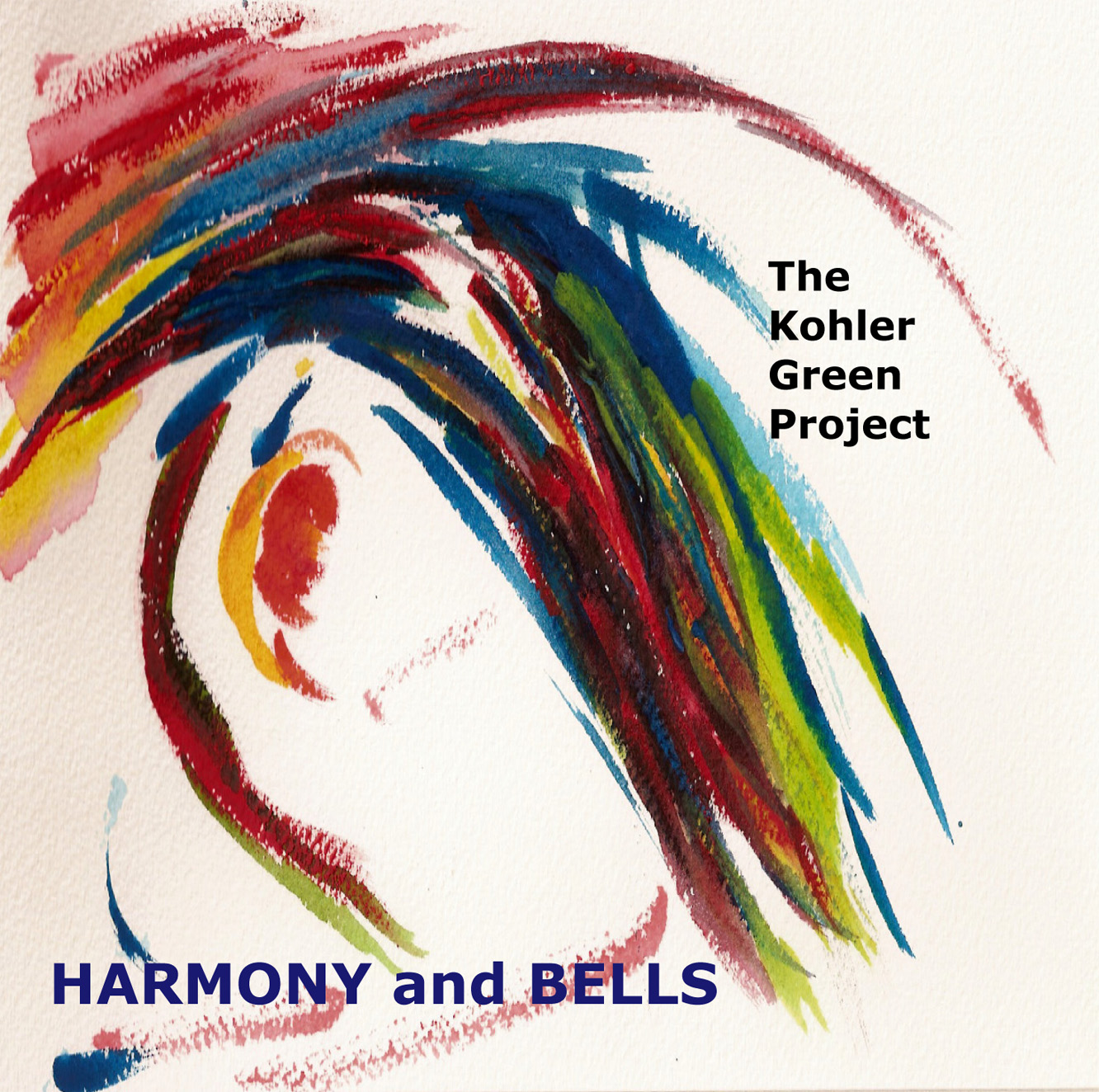 "Harmony and Bells" is bass and drums. But the synergetic creativity here makes one plus one equal far more than two. These improvisational duets were recorded over a few days in Billings, Montana, by Rob Kohler and Clay Green, in October of 2007, and then, over the next two years, they floated back and forth between Billings (near Clay's place) and New Orleans (where Rob lives), as they were tweaked and transformed and edited and developed by the two musicians in a creative dialogue that was a natural flowering of the original conversation between their two instruments.
Clay, the drummer, is a former NCAA skier, who keeps more than two dozen percussion instruments in arm's reach as he plays. Rob is an educator and player who has worked in every imaginable context. This music, says Clay, originates in an organic place, a place that requires genuine courage to visit. This music grows out of no rehearsals and rarely on second-takes.
The album calls to mind the classic duets of Don Cherry and Ed Blackwell, as well as figures as different as Jaco, Eno, and The Who. All of these and others haunt the ambient soundscapes, loops and layers that make up "Harmony and Bells." On the title track, a personal favorite, you'll hear tung drums, a guitar track, assorted wind chimes, an Udu drum, and a kalimba. Other tracks vary the degrees of distortion and saturation, fading in and out at different pitches and different phases of the piece, each of which has the range of subtlety one associates with jazz and, occasionally, the pounding force of Keith Moon. For example, on one track, The Kohler Green Project become the filthiest of garage bands, pressing the melody of The Who's "Can't Explain" as far as they can to capture the turgid vibe of Live at Leeds, but then return moments later to intervals of brooding introspection, subtlety, and the freest spontaneity. On other tracks, you can hear birds singing and, in the distance, the subtle roll of an incoming thunderstorm. The Kohler Green Project also engages Coltrane's "Liberia," bringing Rob's considerable funk chops into the tune. The rest of the disc, however, is original in the purest sense – organic, as Clay puts it, and courageous.
Contact Rob rkohler <at> stanfordjazz.org
Robert M. Kohler's DISCOGRAPHY
SOLO: Rob Kohler "a thousand faces" (Mahlon's Music)

JAZZ: Jared Burrows Quartet "Northern Exposure" (Third Rail Music) Three Form "What We Had In Mind" (Lila Muse) Three Form "Taking The Hook" (Lila Muse) Platt-Kohler Trio "Rising From The Ashes" (pkt Records) Kohler Jazz Trio "Blues And Things"

FOLK: Alice Di Micele "alice live" (Alice Otter Music)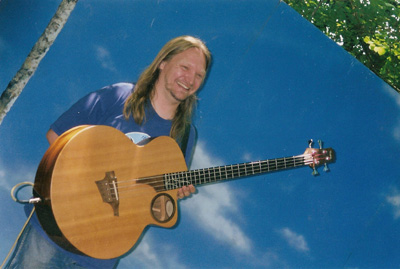 FOLK cont. Tom Robison "Many Hats" (Fiddlehill) Sean Devine "Walkin' Down The Road" (Whiz Bang Records) Kristen Wells "Long Time Coming" (Kelly Norman Records) Edis "Fly Me Away" (Edis Music) WORLD: This World "This World" (IAM) This World "Beyond The Beyond" (IAM)

ROCK: Rollerball "einaugige kirsche" (RLLRBLLoea) Stuhl "Softener" producer/engineer only tao jones "tao jones" (Elemental Records) producer only

CLASSICAL: Lee Kohler "Hymns and Meditations" (IAM) producer only Noddy Ensemble "Noddy Bits" (Third Rail Music) Stuart Weber "Departures" (Bridger Records) NEW AGE: In Flight "imagine a music..." (IAM) Ron Newman "Animal Dreams"

RELIGIOUS: Jacob and Jeni "It Is Well" (Funex)
A Thousand Faces - Rob Kohler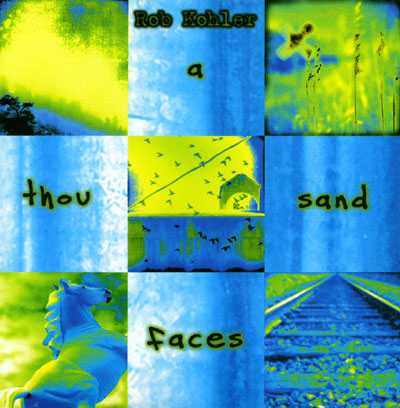 a thousand faces

1.) Flute Honor Song

2.) Stick Groove (Kohler) w/ Joe Covill, drums

3.) Mind Generation (Kohler/Townshend) w/ Clay Green, drums; Jon Wilson, keyboards

4.) Coltrane Dreams (Kohler)

5.) Giant Steps (Coltrane)

6.) Michelle's Theme (Kohler)

7.) Night Poem (Kohler) w/ Clay Green, drums; Jon Wilson, keyboards

8.) So-Impressioned (Kohler) w/ Joe Covill, drums

9.) Neon Danse (Kohler) w/ Joe Covill, drums

10.) Vincent (Kohler)

11.) Tootie's Groove (Kohler) w/ Clay Green, drum; Jon Wilson, keyboards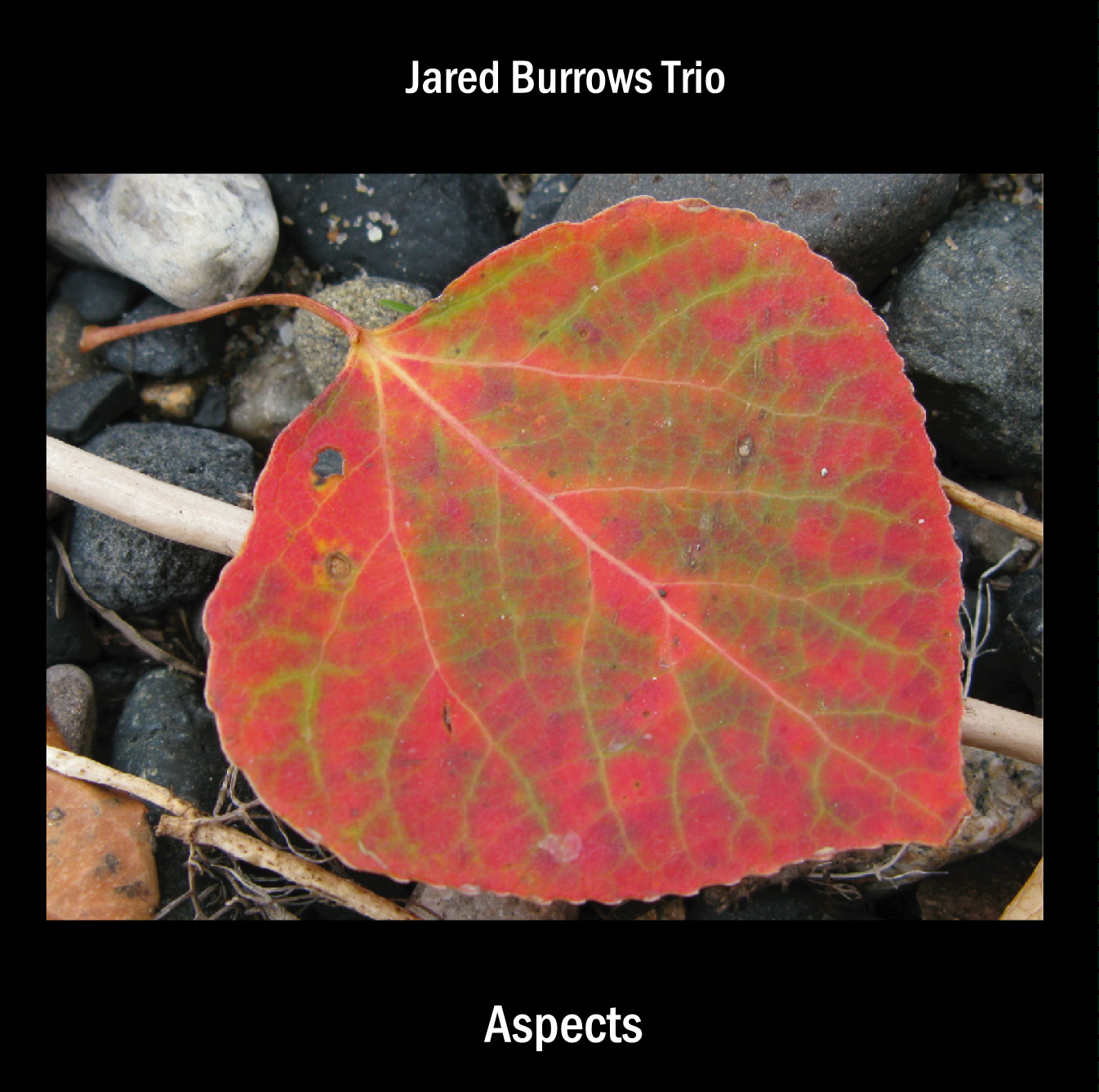 Prologue
First Part
Second Part
Coda
This trio has been playing together since the summer of 2000. Our tendency over the years of playing together has been to treat composed material in a very free and loose fashion, always changing harmonies, grooves, and forms to suit our fancies. It seemed sensible that for this CD we should simply dispense with pre-conceived compositions and just do what we do best: improvise. The music is exactly as we recorded it in one short session on a rainy July afternoon. Although track indexes have been added for convenience, there has been almost no editing, except where absolutely necessary to remove some bad jokes and some of Stan's singing... I'm saving his rendition of the "Anger Management Blues" for a future recording. Playing with Rob and Stan has been central to my development as a musician and I'm excited about this document of our playing. I hope you'll enjoy it.
Jared Burrows
Groove-Funk Fusion

The Eugene, Oregon-based power trio, Inner Limits, is an amazing artistic collaboration. The individual musicians, who are recognized for their talent both regionally and nationally, have come together to treat both sophisticated audiences and casual listeners to something exciting and fresh. "The Sound," Inner Limits debut CD, has been coined "Groovy Funk Fusion" and ignites the torch for a new generation of music enthusiasts.